We found this little guy on the beach on the East Coast of Florida on Christmas Day, 2001. When we found him (during a cold spell) he was half-stuck in the sand, nothing more than bird bait. We brought him inside, warmed him up and later put him back in a crab hole. BELOW ARE SOME PICTURES THAT DEPICT HIS ADVENTURES.
We placed him in the shower, the condo was much warmer than the outside temperature.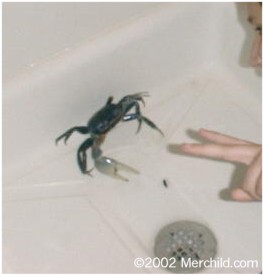 Peace Man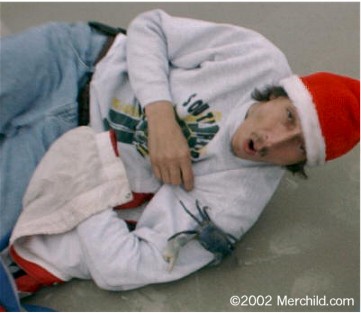 Here is a snapshot of the Blue Crab (with my right-hand goofy adventurer) as we are about to release him back onto the beach. The weather finally warmed up (a little bit) around 3:00 p.m.