Mermaid / Sea-Based Links
View the Beautiful Mermaid Artwork of Russ Horseman
Underwater Exploration and Treasure Hunting, Underwater Archeology
Boating, fishing, and beautiful body-painting can be found at South Florida Jim
Mermaid Tail Rentals can be found here

Other Links

Another wonderful tubes source: PSP Tubes
Want to polish some gems? How about create them on Paint Shop Pro?
Excellent psp tutorials can be found at Designs by Joy.
A fun science fiction/fantasy site can be found at Scifisuzi.com.
Explore the wonderful fantasy art of Michael Whelan

If you would like to link to us, copy (RIGHT CLICK / SAVE IMAGE AS...)
one of the handy graphics below and link to merchild.com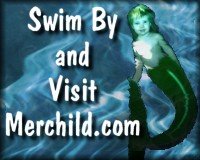 ~ 13 KB ~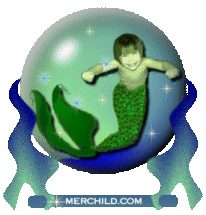 ~ 45 KB ~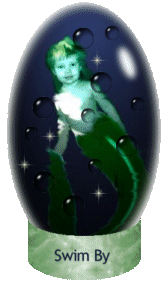 ~ 50 KB ~
If you would like a graphic to link to our site (which is appreciated),
permission is given to use one of the SeaGlobes above for this purpose.
Copyright © 2000-2002 merchild.com
If the animation gifs stop moving after you've opened the midi file, just click on "reload" or "refresh."